Boiler Repair Bristol
We specialise in providing expert boiler repair, servicing and installation services in Bristol and the surrounding area. With our 5* rated service, you can be sure that Williams SW can provide a fast response and a trustworthy service when your boiler is in need of repair.
Williams SW is a gas safe registered company specialising in a complete package, from boiler servicing and repair to new boiler installations.
We are aware of the fact that no boiler will last forever. Boilers get scaled up like your kettle, parts start to fail and new replacement parts can become difficult to obtain and are frequently extremely expensive to purchase, especially when they are in demand.
With this in mind, the efficiency of the boiler can suffer and gas bills may even start to increase. Your boiler may eventually break down and given the age of the boiler, we may advise that it is not worth repairing. If you're in need of you boiler repaired, serviced or replaced, please give Williams SW in Bristol a call on 0117 287 2811 to book a consultation.
Inspections
---
We strongly recommend getting your boiler serviced annually as it allows you to pick up on any problems before they escalate into a costly repair.
Servicing
---
We will ensure your heating system is working effectively and efficiently and help to erase any potential future heating issues.
Repairs
---
Do you have a boiler emergency? Call us to discuss our one-off boiler repair options or boiler breakdown services.
Over 15 years' experience
With over 15 years of experience in plumbing, gas, electrical and building services, our highly qualified and knowledgeable team deliver each task with efficiency and excellence.
All work can be arranged around your working day
Boiler Repair Bristol
---
Boiler emergencies can happen when you least expect them, and sometimes when you need your boiler most. You can trust our 24 hours, 7 days a week call-out service to assist when you need an urgent boiler repair. It can be a distressing time but our friendly and reliable engineers in Bristol and surrounding areas such as Bath and South Gloucestershire are on hand to help.
As soon as you call, we aim to be with you as soon as possible to run tests, exchange parts and fix any issues to get your hot water running again. Williams SW Ltd are industry experts in mending faulty boilers, so no matter what boiler type, make or model we can fix the problem efficiently and cost-effectively.
Boiler Servicing Bristol
---
Just as your car needs a service on a regular basis, it's strongly recommended that your central heating boiler is serviced annually too. In the long run, it can save you money as having a service ensures that your boiler is running efficiently, but also identifies any potential problems which can be costly to repair in the future.
Servicing boilers is second nature to our professional and qualified heating engineers at Williams SW Ltd who make sure that it is working as effectively as possible. With over 10 years of experience in the industry, our engineers have worked on small and large scale projects. From multiple-occupancy apartment blocks to bungalows with a small system, our knowledge of boilers of all shapes and sizes won't let you down.
Boiler Installation Bristol
---
Installing a new boiler to your property will not only decrease your energy bills, but new systems are also smaller and quieter, meaning that you can free up more room in your home. There are a number of boilers to choose from, therefore our experts can help choose the right one for you prior to installation.
With our help choosing the right boiler for you, we guarantee a professional boiler installation by one of our highly competent engineers. As recognised Vaillant and Worcester Bosch Boiler Group Accredited Installers, our boiler installation in Bristol and the surrounding areas is of the highest quality.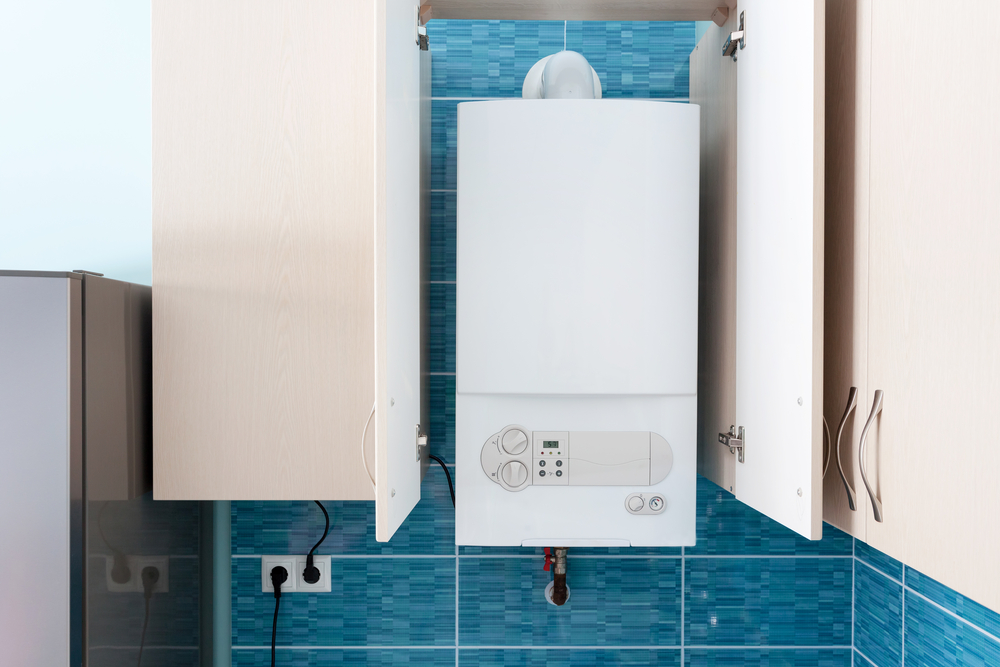 Reviews
Can't praise the service enough! Gave Steve a call to arrange for someone to come out & take a look at my boiler, within an hour someone was sent out & in no time the boiler was fixed! Top quality service from Steve & his team.
Great service from Peter at Williams SW LTD. He was extremely professional and accommodating in attending to our boiler service and a small modification that needed to be done. This is the third occasion that we have used this company. Highly recommended!
New bathroom by Steve and the team. Service was superb throughout and the attention to detail was impressive. Their well used phrase was " it needs to be as good as my own house " the guys have a real passion for their trade. Highly recommend and will be doing all my future works.
Great service from start to finish! Really please with our new bathroom which only took a week for a complete refurb. It was a massive positive for us as needed it doing ASAP and Steve got the job started 2 days after our first phone call.We received brilliant help and advise throughout the job.Highly recommend
I'd highly recommend Steve. A really nice guy who knows his stuff!
Pretty fast! Good communication skills. Everything that you would expect! Really polite good worker.
Lovely chaps accommodating there just really nice lads. Steve was really helpful and come up with good suggestions. Been really helpful.
Had a new shower put in today by this company I could not have been happier with the service,Josh even cleaned up afterwards. Definitely 5 star service.
Called this company by chance after looking for someone locally to come and fix our boiler. Stephen answered the phone almost immediately, answered all our questions and then arrived within half an hour.Stephen was polite, professional and tidy. While he was here, he mended our radiator, sorted out our boiler and helped with our controls for the central heating - an issue we'd had for going on a year 😂 all for a reasonable price!We'll definitely be calling him in the future! Would highly recommend.
Steve and his team are prompt, fairly priced and honest. Highly recommended
Previous
Next
Contact Us Today For Your FREE Quote
Please fill your enquiry into the contact form below and a member of the Williams SW Ltd team will reply as quick as possible.